Edge Hoboken Wrestlers Jake Shields and Dillon Danis Face Each Other at SUG 4
Posted on May 13, 2017 in Blog, Press
By Pari Aryafar
Roseland Theater, Portland, OR
Edge School of Wrestling, Hoboken, has some of the biggest names in grappling competing on Submission Underground 4 this upcoming Sunday.
Interestingly enough, Dillon Danis and Jake Shields, both Edge wrestlers, are fighting one another as the headlining main event. Paulo Miyao, one-half of the infamous Miyao brothers, is taking on recent UFC Hall of Famer inductee Urijah Faber.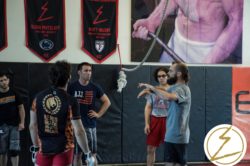 On coaching opposing fighters Jake and Dillon at the same facility, the wrestling coach Jeff Marsh responds:
"I never even considered the possibility that I was coaching two athletes that were competing against each other. It never once crossed my mind. In our sport [ of wrestling ], athletes compete against each other regularly–both internally within the team for the starting spot ,and against best friends and teammates for titles. It's strange to think about because some folks have asked me, 'do you coach one against each other?' Of course not. I focus on each one's strengths and weaknesses to try to make them the best athlete. I've only coached Jake a handful of times but I've worked with Dillon on and off for the last two years. My focus is on them individually, as a professional coach I refuse to put one against the other. As I said it has never crossed my mind."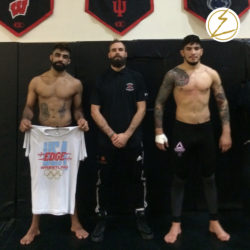 Paulo and brother João recently began training at Edge, and have been sharpening their grappling skills with the wrestling coaches at Edge in preparation for this event. While Miyao is a world-renowned JiuJitsu player, he is competing against accomplished NCAA Division-I wrestler and All American Faber.
About the black belt, Marsh has to say, "Paulo Miyao, although involved in some controversy recently, is a super-dedicated athlete and consummate professional. It's been an absolute pleasure working with him the last several months in preparation for SUG 4. He came in with what may surprise some as a strong wrestling base, we have only refined that. Paulo, thanks for learning!"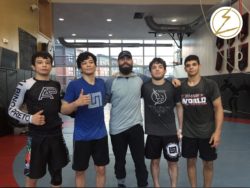 FloSports and Chael Sonnen's Submission Underground 4 will be streaming live on FloGrappling.com.