Four Edge Athletes Put Their Wrestling to Work at UFC 211
Posted on May 12, 2017 in Blog, Press
By Pari Aryafar
American Airlines Center, Dallas, TX
UFC 211 is just a day away, making an-already warm weekend in Texas even hotter, as the event is being held at the American Airlines Center in Texas.
The headliner is a rematch between heavyweights Stipe Miocic and Junior Dos Santos, as "Cigano" looks to challenge Miocic for his title. It's forecasted to be an exciting card, with Edge School of Wrestling, Hoboken, wrestlers Demian Maia, Frankie Edgar, Jared Gordon, and Eddie Alvarez competing.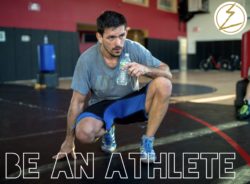 Edge Wrestling coach Kody Hamrah checked in with the athletes earlier this week and is more than excited to corner some of the greatest fighters to train on the East Coast. He and coach Dave Esposito have helped build strategic game plans for each fighter built around their individual skill sets and they are eager to see how each fight plays out.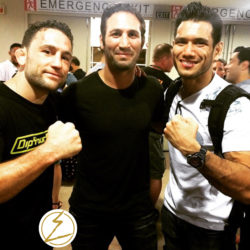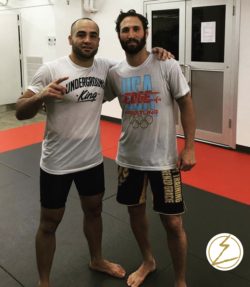 Welterweight Demian Maia is taking on the #5-ranked Jorge Masvidal, with Maia's dominant grappling skills expected to be on display. The hardest working man in MMA, Frankie "The Answer" Edgar, is fighting Yair Rodriguez in a featherweight match-up that many fans have been clamoring for. Eddie Alvarez and Dustin Poirier are putting their talents to work in a lightweight bout, as Alvarez is a well-vested wrestler and Poirier's last several wins have come by his striking. Finally, Jared "Flash" Gordon, after being signed personally by Dana White, is making a long-awaited UFC debut against Michel Quinones.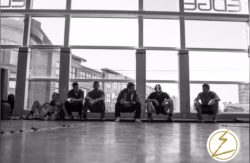 With four elite-level athletes being televised in this event, it signifies a huge accomplishment for the Edge School of Wrestling. Established in 1984, with their first-ever wrestling champion John Monaco winning his championships more than 30 years ago, the school has established itself as a premier facility for professional MMA athletes looking to refine their wrestling skill set.
Watch UFC 211 prelims on Fox Sports 1 at 6 pm and catch the main card at 10 pm on Pay-Per-View.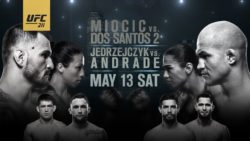 Editor's note: Unfortunately, we received news this morning that Jared Gordon became ill unexpectedly. We wish him a speedy recovery and look forward to watching his UFC Debut soon!