Hoboken Recreation Wrestling Registration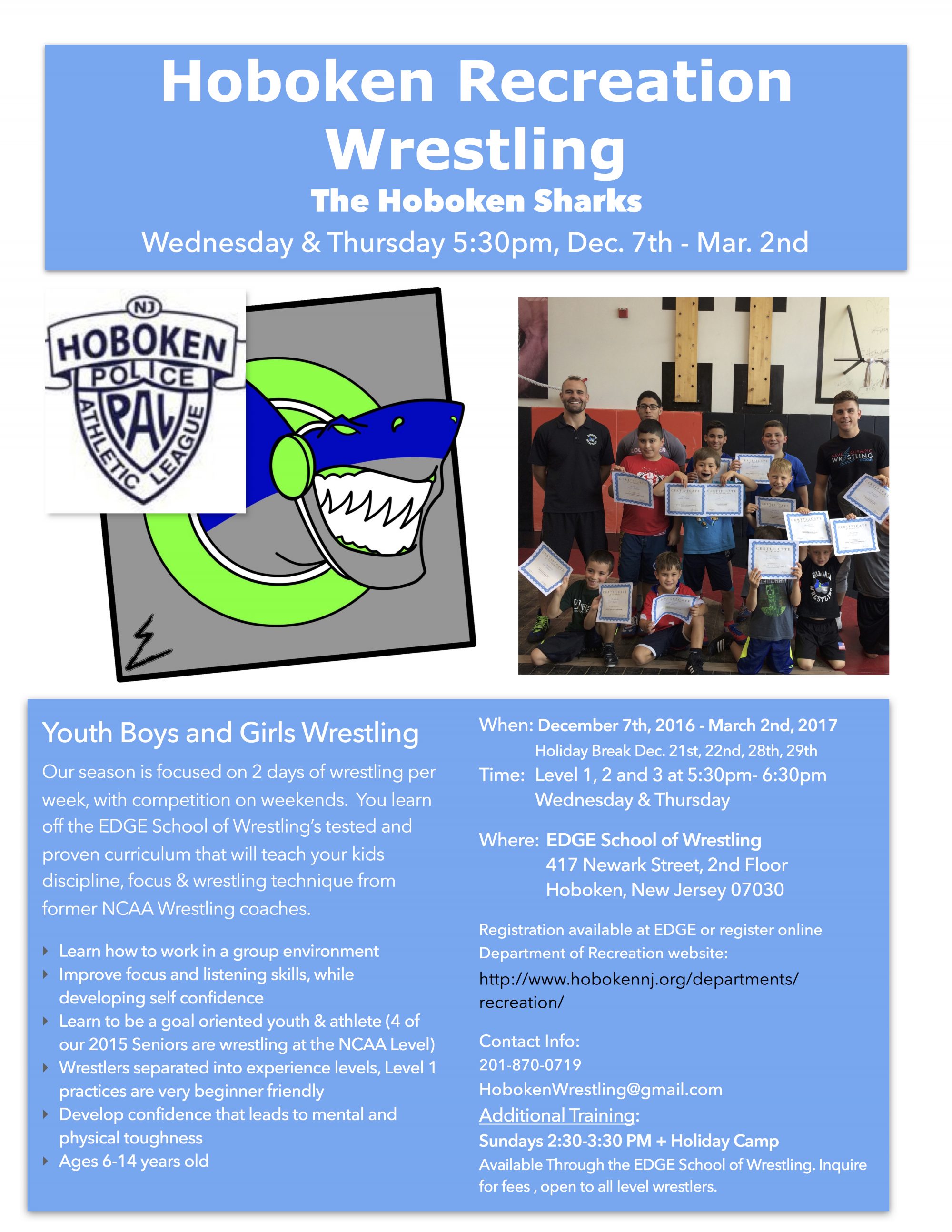 Click for Hoboken Wrestling Register link on the City of Hoboken's website.
Registration for the 2016 / 2017 Hoboken Recreation Wrestling program is now open online. Please visit Hoboken City Hall or the city's registration link above to sign up to be a shark.
Hoboken Recreation works closely with the Edge Kids program to develop an all inclusive wrestling program that  champions mentorship, skill level based training, with a goal of long term development through confidence building. While focusing on developing your child positive outlook and focus we work hard to instill lessons of perseverance all while learning world class technical instruction.
Learn more about our Edge Kids program here.